20080503
.: gisela 7:34 AM
20071217
.: gisela 2:13 PM
20071211
FINAL REVIEW
Wednesday 12/12/2007 noon-6pm


JURORS
Lawrence Blough
Jonas Coersmeier
Onur Gun
Lyn Rice
Brett Snyder
jason Vigneri-Beane

and visits from
Julie Beckman
Helene Furjan
Alicia Imperiale
Keith Kaseman
Rhett Russo


STUDENTS
Kara Medow
Vincent Leung and Danisha Lewis
Dan Affleck and Leslie Billmyer
Joshua Freese and Young Suk Choi
Alan Tai
Lauren MacCuaig
Emily Berstein and John Ryan
Kenta Fukunishi
Andrew Ma
.: gisela 11:14 PM
20071130
.: gisela 9:52 PM
20071126
Requirements Final Review:

1. Retreat Models (assignment 1)

cross- comparison
focus on repetitive activities/schedules and patterns versus unique events
choose one topic that you compare across the 3 retreats
develop retreat terminology, employ precise terminology


2. Crochet Models (assignment 1)

generate
collect
organize
show


3. Stitch diagrams (assignment 2)

global diagram
local diagrams
stitch matrix from the midterm will be pinned up


4. Retreat Performance Model 3D (assignment 3 and assignment 4)

develop your own
- architectural program (spaces and sf)
- list of operative terms, employ precise terminology (transformations, system status, interactions)
- programmatic layout models (3D) showing various routines and procedures/schedules:

In the program models employ behaviors and performances identified in crochet techniques and the scripting exercise. Employ their terminology.



5. Physical Model Retreat Program (assignment 4)

Laser cut models showing programmatic relationships of 4.
Serial section model (cardboard, plexi) or laser scored paper model (watercolor paper, white)

Alternatively generate a crocheted program model; identify unique spatial conditions, exaggerate and rebuild as enlarged (watercolor-) paper models.

all models monochrome



6. Site Plan with Governors Island Drawings (assignment 5 ++)

Pick and paste from the five Finalist proposals of the "Visions for Governors Island" competition those features that will enhance your retreat center's performance at the site on Governors Island. Investigate and draw as lines site conditions, flows and affects that characterize the site in anticipation of your program.

Include your spatial proposal, placed onto the site rendering programmatic placement and defining spaces, enclosures, exits/entries, building volumes and massings.

Generate 2 line drawings, 1 plan, 2 sections, scale 1/32nd"-1' b/w



7. Models - Site and Proposal Model

Generate surfaces models of an enhanced site that reflects your intention for the architectural proposal. Include your spatial proposal model
Use water color paper, foamy, cardboard, acrylic, etc. as discussed
Scales 1/32nd"=1' and 1/16th"=1' All models monochrome


Model of Building on its site, Scale 1/8th"=1'



8. Drawings 2D

2 Plans, Scale 1/16th"=1'
5 Sections, Scale 1/8th"=1'
1 Section Partial (facade), Scale 1/2th"=1'



9. Renderings

as needed to explain concept, key spaces and site integration



10. Present

Prepare a presentation with your key terminology (a list with your key words might be enough). Ask a fellow student to take notes for you during your presentation and discussion
.: gisela 1:05 AM
20071125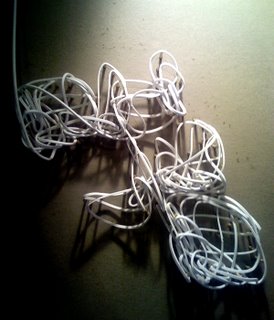 .: gisela 10:56 PM
.: gisela 10:16 PM
20071120
.: gisela 11:19 PM
.: gisela 10:14 PM
20071118
.: gisela 3:15 PM
20071102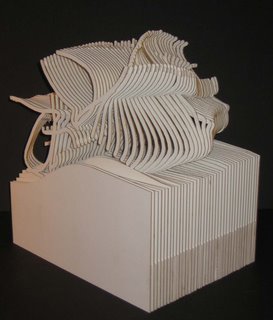 .: gisela 10:03 PM
20071020
.: gisela 7:02 PM
20071019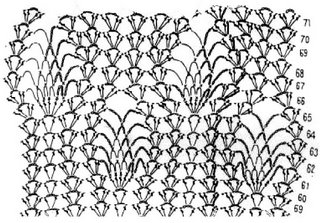 .: Daniel 1:54 PM
20071018
.: gisela 11:54 PM
Midterm Review

2007.10.24, 11.30am - 5.00pm

Jurors:

Julie Beckman
Jonas Coersmeier
Alicia Imperiale
Ali Rahim


Midterm Presentations:

1. Retreat Models (assignment 1)

cross- comparison
focus on repetitive activities/schedules and patterns versus unique events
choose one topic that you compare across the 3 retreats
develop retreat terminology, employ precise terminology


2. Crochet Models (assignment 1)

generate
collect
organize
show


3. Stitch diagrams (assignment 2)

global diagram
local diagrams
stitch matrix will be plotted and pinned up


4. Retreat Performance Model 3D (assignment 3 and assignment 4)

develop your own
- architectural program (spaces and sf)
- list of operative terms, employ precise terminology (transformations, system status, interactions)
- programmatic layout models (3D) showing various routines and procedures/schedules:

The programmatic layout occurs according to personal criteria such as goals and intentions of the retreat. Discover interactions, transitions, topolgies and spatial properties between program pieces/individual activities. Program pieces will develop hierarchies, equivalences and displacements in accordance with their placement. They will need to adapt to each other as members of an interconnected system.

In the program models employ behaviors and performances identified in crochet techniques and the scripting exercise. Employ their terminology.



5. Physical Model Retreat Program (assignment 4)

laser cut models showing programmatic relationships of 4.
serial section model (cardboard, plexi) or laser scored paper model (watercolor paper, white)

Alternatively generate a crocheted program model; identify unique spatial conditions, exaggerate and rebuild as enlarged (watercolor-)paper models.

all models monochrome



6. Governors Island Site Drawings (assignment 5)

Pick and paste form the five Finalist proposals of the "Visions for Governors Island" competition those features that will enhance your retreat center's performance at the site on Governors Island. Investigate and draw as lines site conditions, flows and affects that characterize the site in anticipation of your program.

Include your spatial proposal, placed onto the site rendering programmatic placement and defining spaces, enclosures, exits/entries, building volumes and massings.

Generate 2 line drawings in Rhino, 2 plans, 2 sections, scale 1/32nd"=1' and 1/16th"=1' b/w



7. Models - Site and Proposal Model (assignment 5)

Generate surfaces models of an enhanced site that reflects your intention for the architectural proposal

The ground is generated from the mesh matrix, which exaggerates suggested spatial qualities such as flows, branchings, hinges, connections, enclosures, openings, etc. (assignment 5). The edges of cells or triangles are scored, not cut by the laser.

Identify and separate (cut along the scored lines) differences within the mesh and extend the model into the third dimension through folding, bending and reconnecting similar spatial expressions, scales and morphologies. 18 x 18" laser 2 sheets of each mesh.

Include your spatial proposal model

Use water color paper, all models monochrome, Scales 1/32nd"=1' and 1/16th"=1'



8. Present

Prepare a presentation with your key terminology (a list with your key words might be enough). Ask a fellow student to take notes for you during your presentation and discussion
.: gisela 11:01 PM
20071016
.: gisela 10:05 PM
almost related....
http://the-panopticon.blogspot.com/
.: emily 10:34 AM
20071014
Dear all,

Following are my notes from the feedback you got on Wednesday at our pin-up. In general I think it became clear for everyone that a lot of potential in your work so far has gone unexplored. This is the moment to look back extensively and try to extract the valuable input that you created so far and systematically document it in order for it to become productive material for the generation of your very specific and personal retreat center. You all have generated this potential, and you all should make use of it! There should be a huge production going right now, employing all the techniques you developed and re-reading all your initial models. I am curious to see it all!
These are the comments on each project, please read through all of them as the reaction to someone else's work is often transposable to your take.

Emily and John: you made a great step with your program model. It can now show you instances of specific program adjacencies, overlaps, etc. - those that respond to your individually desired viewpoint of the program. You have been searching for this step for a while and now it is there. Great! Play with it; test how different layouts re-arrange your program pieces to explore its full potential.
Secondly you really have to explore your crochet models, especially the one in which you specifically crocheted your program. Draw its (global) diagram, draw several sections through it, photograph it. Produce a few new ones in reaction to your new and refined program models. Compare, rearrange, refine. You have all the tools you need now produce, produce, produce as much as you can with them to develop an optimized layout. Employ the crochet models to discover moments of unique spatiality that you want to develop further for the spatial expression of your retreat.

Erica: The program diagrams for mind, body spirit that you generated so far are superbly developed and executed. You are very precise in this work and create beautiful expressions. Yet I think at this point they are not specific enough to be generative. They remain in the gestural realm... I understood that you explore possibilities of creating surfaces through varying loopings, and specifically how these surfaces change depending on the kind of loops; and alternatively the kind of global outline you loop them around. You could generate this productive specificity by associating your index of activities as input relative to the different kind-of-loopings plus kind-of-global-outline you associate them with.
That same logic could also be employed for the spatial expressions you generated in your crochet models, in order to start with a concrete assembly logic.

Kara: Your quest for the liminal spaces is extremely interesting. Not only because of your program and the impact (and importance) of the liminal space there, but as an architectural topic altogether. You know you are onto something more fundamental in architecture here, right..? That said, your crochet models are the clue. You wanted to employ them all along, now you know how: draw their global diagrams, cut their sections and photograph them, while arranging each one so that it displays one of its many spatial conditions in each section series/shot. You create a whole taxonomy from these models. You also rebuild their spatial expression as a series of paper models. Extract those minimal conditions such as enclosure, connection, nature of curve (convex/concave, continuous, one directional, etc.) in each moment and each arrangement. You can do that, as we spoke of by threading a red fat strand through your crochet models. The paper models of the next generation will form the base for your assembly logic.

Dan and Leslie: this is a beautifully developed concept and you found a way to parallel your investigation with a material expression in that looping paper model early on. One thing now is to introduce yet a finer grain for your loops…. so that the loop blurs the boundary between becoming "a" space/program/room to transitioning from here into the scale of a building element such as a girder, a wall section, etc.
Another finer grain that you should introduce is to explore the kind of loops further. It is not all "plain stitch" (just to name one…you should invent your own taxonomy of stitches!), and it is not only "over/under", but…. "triple relay", or "double outside reference", or "sevenfold loop before next reference to global fabric"... etc. In your existing paper model you generated a system of aggregation through looping. Now you can refine this aggregation by diversifying its source as well as its outcome.
A coherent parallel investigation will bring you further into your crochet models: moments of spatiality, in reference to the stitch, the global diagram, the... Like everyone else: use these early models, systematize the conditions they generate as a resource for your work.

Danisha and Vincent: Again, your word cloud, with its tags and overlaid program elements is a phantastic vision. It has been generated through intense work from your side and that absolutely shows. You should take the associations its suggest very seriously! They don't just happen, they make sense for your individual understanding of your program. Because you created them through research, through placing and re-placing and finally by arranging the words. So, here is your very own work. The idea of the program diagram is that, by placing program parts or program activities in a coordinate system, you can find typical program associations, groupings and densities (you can partially define these things by using common sense as well, yet not all of them occur by employing common sense - the more interesting ones usually "happen" as a resultant of arrangements of different program parts, which tag other ones along). The coordinate system is set up using qualities, which describe your interest/emphasis on the program pieces themselves, you "measure" the program relative to this/your point of view. In these models, not the unit that represents a program part is important, but only its relationship to the next one, and the next, and all of them together, etc.
But if this is unclear and you want to create something with a formal and spatial expression now, use the crochet models. They display a wealth of spatial moments, which, if you modeled them in paper (=a different material) you will find what makes each moment different from another one, and after you produced many of them, you'll be able to tell what triggers the difference. And how you can exaggerate it., So, build these paper models, build them even in a scale much larger than their respective crochet samples, and you generate your source material for spatial assembly.

Lauren: your statement "generating a broad variety from a finite number of elements" is a great insight for crochet. Your system of little movers/worms/curves is very very smart - a great working strategy. It now needs to be filled with life! There could be endlessly many of them, or just a few - and I prefer just the few, yet if that is the case, they need to be able to respond to many tasks, perform at different scales, behave structurally explicit, etc., etc. You created such great crochet pieces - a lot of variation at a big spread. So, use them, generate spatial conditions that can be interpreted from these existing models, both in your system and also as paper models to explore physical properties - scales, structural behavior, connection opportunities.

Joshua and Young: The stitch matrix you developed is very strong. It is simple, it is rich, it allows a lot of combinatory variety with hugely different outcome. Great. You also found techniques (the morph and blend) to explore their potential, as well as their spin-offs - the 'surround spaces'. Their occurrence relative to the main body - size, orientation, etc.- will certainly give you ideas to speculate on. You can lay out the program as an array of loops relative to the programmatically assigned conditions between spaces. ...can you script this? (ask Jon to help you! He shoudl be back, no) This is one trajectory.

Yet, the finer grain, and the spatial condition relative to a stitch or relative to one specific algorithm are already generated in the crochet models. Also the feedback between factors such overall size relative to unit numbers, porosity, continuity, 3 dimensional expression (!!) and so on are fine tuned in them. Employ them. Rebuild them as 3D physical models from watercolor paper and you can test their behavior - structure, connections, spatial continuity and complexity. Imagine them in various scales: as system that accumulates and becomes an element in a space, as a space, as a connection,... Use these as foundation, the pool of ideas for the expression of your proposal.

Alan: you are thinking of the program as a set of activities. The idea of "measuring" programs through sensory qualities they engage is very rich. I would love to see you employ this program of yours - i.e. switch between modes of production in order to learn about your project's properties in the transposition from one medium to the other. What do you have to take along, what can you leave behind without losing your project? What is the scale of that which you build and how does it connect/transition/morph… The answers to these questions change each time you employ a different mode of expression (paper model, drawings, sketch, computer model, etc) each time you also have the opportunity to exaggerate those features that you find most unique for your project. Test it!

Kenta: You should have a few more crochet pieces. I am not sure whether you explored the fabrication process, the local to global interdependency and the performance of the thread fully yet. What do you draw from the continuity, elasticity, porosity, and overall shape that crochet creates by threading a single line?
The project is very much about the fine gradient, the subtle difference, the differentiated change and so on. Therefore it is good to go deep into a technique, find its intricacies and quirks and be very imaginative as well as precise when you transpose from one technique to the next. In these intricacies lies the opportunity to make spatial arrangements beyond functional requirements; yet, still be able to respond to them. So, crochet, be precise in creating taxonomies and then chose those most intriguing moments to be rebuilt as paper models, as computer generated models, in sectional drawings, etc.
Develop your vocabulary that describes the retreat as well as its precise program. I want to discuss it all Monday!

Andrew: The layout of user groups relative to program pieces is very promising. It conceptually gives you the opportunity to follow up on your "bias" versus the youth (which, by the way is completely fine, desired even - as we are looking to find your individual way of expression your view through the architectural medium here... it would be a problem if you didn't have the "bias"...) Did the displacement between users and spaces give you room to speculate about? It should. If you are unsure about how to formally express it, test various ways. This is the only way to find out about the representational effects and relevance of a representation.
And then you can employ your crochet models. Read them (sections, build spatial moments from various materials, etc.. see the posts before in which I suggested some of the techniques)

Thanks again - see you Monday
PS: I'll be there shortly before 1pm, please make a sign-up sheet, so we can start right away. I might have a few announcements before I do deskcrits.
.: gisela 2:26 AM
20071010
check the Visual Studies Blog and the vs course folder(distribution) for Assignment #3. I will also be posting tutorials and files for your use on the course folder, be sure to check it this evening......
.: James Ruckus_xxx 6:06 PM
20071009
.: gisela 8:47 PM
20071008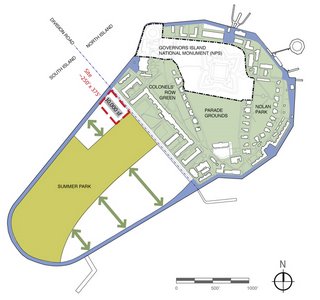 Assignment_05



'Let us go back to the map and the territory and ask: "What is it in the territory that gets onto the map?" We know the territory does not get onto the map. That is the central point about which we all are agreed. Now, if the territory were uniform, nothing would get onto the map except its boundaries, which are the points at which it ceases to be uniform against some larger matrix. What gets onto the map, in fact, is difference, be it a difference of altitude, a difference of vegetation, a difference in population structure, difference of surface, or whatever. Differences are the things that get onto the map... A difference, then, is an abstract matter.' Gregory Bateson, Steps to an Ecology of Mind




5.1 Governors Island

Strategically pick and paste form the five Finalist proposals of the "Visions for Governors Island" competition those features that you want to assume as existing on Governors Island. They will enhance your retreat center's performance at the site.
Generate 2 drawings - plan and section (through our site), scale 1/64th"=1' b/w on 11 x 17"

5.2 Site Drawings

Create maps that register artifacts, conditions and opportunities on our site to generate a networked system expressing the most poignant features of the site. Start by registering site conditions such as topography, access, existing buildings, water edge as well as natural forces that act upon the site: tidal movement, water depth, wind conditions, sun/shadow, vistas. Proceed to speculate on future program orientation, flows and affects that will characterize the site once you anchor your retreat program into it.
Focus on the location and sequence of the control points that describe the curves; the curves themselves do not have to match any given site lines.
You will generate a network of differences, articulated as vector lines that describe the site relative to the retreat program you propose. The drawings will show opportunities of association and alignment for specific portions of your retreat program.
Line drawings in Rhino, 2 plans, 2 sections, scale 1/32nd"=1' b/w on 18 x 24"


5.3 Models - Generate your Site

Generate surfaces by selectively lofting line families using varying parameters. Use different # of lines for lofting and different # of polygons for creating a mesh. Triangulate the mesh. Create a matrix of meshed surfaces in continuous variation.
Generate a comprehensive series of meshes, then feed a tight selection to the laser cutter. The edges of the triangles are all scored, not cut by the laser. Use water color paper approx. 18 x 18" laser 2 sheets of each mesh.
Discover and exaggerate suggested spatial qualities (flows, branchings, hinges, connections, enclosures, openings, etc.)



5.4 Read:

"Steps to an Ecology of Mind", Chapter "Form, Substance, and Difference", p. 454-471, Gregory Bateson, Chicago: University of Chicago Press, 1972



5.5 Outlook

Midterm review is scheduled for October 24, a Wednesday. Required at that point will be a spatial proposal, which shall be placed onto the site in drawing and model format. It shall display a general programmatic layout, defining spaces, enclosures, exits/entries, building volumes and massings. Material properties and final morphology may be adapted later on, yet the transposition from conceptual program layout to architectural proposal is mandatory for the midterm. Scales 1/32nd"=1' and 1/16th"=1'
.: gisela 12:56 PM
http://www.park-centeroftheworld.org/

i will be putting the pdf competition boards that i downloaded from here in our course folder.

if anyone finds web links to historic manhattan maps, could you post the link?

thanks.
.: kara 9:07 AM
20071007
.: gisela 10:13 PM
other interesting proposals/facts for/about governors island

calatravas gondolas http://www.archpaper.com/news/02_16_06_gongov.html

fosters theatre for the round fort at the northwest corner of the island http://www.fosterandpartners.com/News/174/Default.aspx

The city and state of New York bought the island in 2002 from the U.S. government for $1. Until 2000, it had been the longest continuously used U.S. military facility, dating back more than 200 years.

Since the handover, the city and state have shared maintenance costs of about $12 million a year, and each government has invested about $30 million in capital expenses to maintain and improve the island's roads and infrastructure, Bloomberg said.

The island, most recently a U.S. Coast Guard base, lies about 800 yards off the southern tip of Manhattan and contains more than 200 buildings, acres of open space, centuries-old trees, piers and ball fields.
http://archinect.com/news/article.php?id=P33628_0_24_0_C
.: archifreese 7:37 PM
20071006
Governors Island Visit Sunday October 07 2007
Meet at 11.45am at the Battery Maritime Building (don't forget a photo ID!!)

There is tons of information about the Island on GIPEC's website (plans, etc.). These are two of the most helpful links (open the appendices and attachments within) for that info:
GIPEC_preservation
GIPEC_park_design

As for the Open House NY, from 10 am -2 pm there are ferries leaving on the hour from the Battery Maritime Building (bring photo ID). Boats going back leave on the half hour with the last two at 3:30 pm and 4 pm. The Parks Service is giving guided tours of the North Island. The South Island below Division Road is closed to the public. We will be able to see the exhibit of the park design competition in Building 110, just near the ferry embarkation point.
.: gisela 12:24 AM
20071005
i put a copy of the article "the structure of vagueness" by lars spuybroek from the nox: machining book in the public folder. i'm yet to read it, but james suggested it as being helpful in thinking about performance or performative qualities.
.: kara 12:03 PM
20071004
.: gisela 12:54 PM
20071003
.: gisela 11:31 PM
peoples,

James will join us starting at 3pm
.: gisela 11:09 PM
.: gisela 10:24 PM
.: Princess Nish Nish 4:39 PM
people,

for tomorrow, i reserved projector 3 from 12-7.
i have class tomorrow morning, so can someone pick it up?

kenta
.: 601 4:07 PM




Checklist for Thursday

This list wants to gear your attention towards the primary focus/target in the presentation of each assignment

1. Retreat Models (assignment 1)
compare 3
follow up on repetitive activities/schedules to understand unique features
choose one topic that you compare across the 3 retreats
develop retreat terminology

2. Crochet Models (assignment 1)
generate
collect
organize
show

3. Stitch diagrams (assignment 2)
show global diagram
show local diagrams

4. Retreat Model (assignment 3)
develop your own
- architectural program (spaces and sf)
- list of opertaive terms (transformations, system status, interactions)
- diagram of routines (case studies)
- programmatic layout models (3D) showing various routines and procedures/schedules:
layout according to personal criteria such as goals and intentions, discover interactions, transitions, topolgies and spatial properties between program pieces/individual activities

5. Performance Models (assignment 4)
relate the program models to behaviors and performances identified in crochet techniques and/or scripting exercise

6. Physical Model Retreat Program (assignment 4)
laser cut models showing programmatic relationships of 4. through techniques of 5.
serial section model (cardboard, plexi) or laser scored paper model (watercolor paper, white)
all models monochrome
.: gisela 2:31 PM
Speaking of Ecology...

MappingMannahatta
.: gisela 11:46 AM
20071001
.: gisela 8:53 PM
20070930
Steven Johnson 'Emergence'
Emergence.pdf
.: gisela 9:16 PM
20070929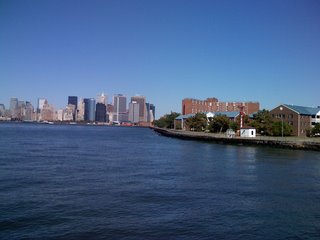 From the OHNY website:
"Governors Island
Meet at ferry landing at Governors Island
program name: OHNY tours
borough: Manhattan
neighborhood: Governor's Island
Sat 10 am - 2 pm, tours on the hour Sun 10 am - 2 pm, tours on the hour

Guided tours describe the history and future of this 172-acre Island in the heart of New York Harbor. Tour the National Historic District, see the Victorian architecture of Nolan Park, visit two 1812-era forts, and learn about plans for the island's redevelopment. Organized by the Governors Island Preservation & Education Corporation.

capacity: unlimited
program status: available
subway: 1 to South Ferry, 4, 5, 6 to Bowling Green, R, W to Whitehall.
bus: M6, M9, M15"

OHNY

Let me know which day we all can go together.
.: gisela 10:19 PM
20070928
.: gisela 10:51 PM
i will stop by studio around 5pm to check in your progress......
.: James Ruckus_xxx 4:44 PM
href="http://www.amoebe.com/san/uploaded_images/070322_AA_test010_004_q-765562-740227.jpg">
.: James Ruckus_xxx 2:48 PM
As per our discussion at the end of class last night...we will adjust the Assignment #2 handout....

FORM_al LANGUAGE

4 groups

-produce an intense investigation into complex geometry/surfaces by single line trajectory...

_using the scripts provided, produce form that calls back to crochet stitching in terms of performative moves (over, under, twist, loops, etc...) but do not produce specific stitchwork. Primary purpose is to understand the script syntax and its formal output within the confines of single line trajectory.....

_Each group will present 1 drawing......(18x24) ....Arch E
_Sheet should be formatted with appropriate information(student names only)
_Other than your name, no other text besides the script syntax should appear...
_Illustrate graphically the relationships between imput and output(show what/how script text produced certain forms/gestures)....

Be playful and tactful in your use of linework (line weights, line types, color, symbols, text)
Since there are 3-4 people in each group, these dwgs should be very comprehensive, well formatted, legible, and illustrate the relationships requested above....

Most important, have fun and put the scripts to the test.....
.: James Ruckus_xxx 9:09 AM
20070927
Assignment_04



"What features do all these systems share? In the simplest terms, they solve problems by drawing on masses of relatively stupid elements, rather than a single, intelligent "executive branch." They are bottom-up systems, not top-down. They get their smarts from below. In a more technical language, they are complex adaptive systems that display emergent behavior. In these systems, agents residing on one scale start producing behavior that lies one scale above them: ants create colonies; urbanites create neighborhoods; simple pattern-recognition software learns how to recommend new books. The movement from low-level rules to higher-level sophistication is what we call emergence."
Steven Johnson, Emergence




4.0 Team

Please team up in groups of two people. Stay in your team or reshuffle in response to your retreat program. Everybody should be able to bounce off ideas and techniques with your partner.




4.1 Retreat Program Stitches

Review, reorganize, rebuild the program models you developed over the last week (3.2, 3.3) by implementing the stitch scripts that you develop in the VS 3 assignment 2 scripting charette of 2007.0927/28.
(drawings and 3D models, Illustrator, Rhino, Maya, 6 print outs 11x17", and on-screen (if animated))




4.2 Retreat Laser Model

In the laser cut program model you develop your design fundamental, a program model that represents an individual approach to the workings, organization and ecology of the retreat. Its concept is derived form your performance models/ diagrams of the generated program and the crochet stitches you studied. Communication, speed, flexibility, connection, distance, separation, stability, disturbance, equilibrium or change occurring in patterns or as singular events describe your system and are applied to the program model. Whether separation between program parts result in their distribution over more than one location (several entrances, for example), or program combinations seem suggestive for a different flow of activities within the retreat, your program models serve to rearrange your architectural program.
(cardboard laser cut serial section model, scale tbd)




4.3 Present:

Desk crits in studio on Monday 2007.10.01
Present all 4 assignments (3.1, 3.2, 3.3) in teams of two on Thursday, 2007.10.04



4.4 Read:

"Hidden Order, How adaptation builds complexity" John Holland, chapters 1 and 2, Helix Books 1996
"Emergence" Steven Johnson, Touchstone, 2001
.: gisela 2:54 PM
Reminder to pin-up ALL assignment one materials before 2pm vs lecture....2nd floor west walls....

also, everyone please bring your laptops to the tutorial sessions today....

We will try to go quickly through all the intro materials to provide you with time to work together....
.: James Ruckus_xxx 11:35 AM
20070926
.: gisela 5:18 PM
Please see attached pdf for Visual Studies Assignment #2.....We will begin after general VS lecture at 2nd floor WEST...
Distribution folder within vs course folder also contains Assignments 1&2, and vs outline
see you tomorrow...
.: James Ruckus_xxx 4:34 PM
20070925
lots of postings today, sorry for that....

i highly recommend attending the symposium tonight and tomorrow in the upper gallery beginning at 6:30....

Bill MacDonald (grad chair at Pratt), Hernan Diaz Alonso (Xefirotarch), Ferda Kolatan, Preston Scott Cohen, David Ruy, Ali Rahim, and Lars Spuybroek of NOX will be participating.....

tonight's topic is MOTIVATIONS....

We will be reviewing and discussing projects done by NOX in vs session 3.....

please attend if possible...
thanks
.: James Ruckus_xxx 4:03 PM
ok, everything you need is now uploaded onto the public vs folder....there are multiple handouts and manuals and scripts you can experiment with.....

assignement #2 will be distributed on wed evening as usual and due friday midnight....
.: James Ruckus_xxx 11:53 AM
I have uploaded onto the vs course folder(public) a scripting manual from Rhino....this is the manual referenced in my last post that had been suggested by jon...


Throughout the day, i will continue to upload information and files to the public vs folder for your use....
.: James Ruckus_xxx 11:05 AM
More script references from jonathan(studio/vs TA)....very important..

http://en.wiki.mcneel.com/default.aspx/McNeel/RhinoScript.html

http://en.wiki.mcneel.com/default.aspx/McNeel/RhinoScript101


also, play with these scripts he provided as well....it is also worthwhile to search for scripts on your own...search for knot/stitch/single trajectory scripts...

Cycloid%281%29.rvb.txt
stitch%20cycloid.rvb.txt

another resources is to search the Colombia University Graduate school of arch. website...under current and past classes you can find tutorials, scripts, see student work, and more..
.: James Ruckus_xxx 9:27 AM
20070924
.: Daniel 6:24 PM
in order to avoid missing links in the stitch matrix, everyone should probably save their individual illustrator files to the public (i made a folder called stitch matrix) and then link your placed graphic from that file on the server. this way, everyone has access to other people's illustrator files, and we can all see the graphics within the matrix.
.: kara 11:26 AM
hello everyone,
in anticipation for our next visual studies class, please see the following websites for basic scripting references.

Each website provides manauls that we will review on thursday...

our goal will be to break up into groups (probably 4 groups), and to produce 4 different types of stitches using scripting. Thursday will be partial lecture(brief) and the rest of the day will be charette to give you time to develop the scripts.....

So refer to these sites and get familiar with the content....

thanks
-j

http://www.reconstructivism.net/
on left, search under programming>rhino script>download rhino script handout and review other content.

http://www.dritsas.net/
review all content on this site...there is a downloadable manual...
.: James Ruckus_xxx 10:32 AM
20070922
it's on the server, an indesign document (stitch_matrix.indd).
all you have to do is place your images in the proper boxes (we've guessed at
some of your locations, but there might be some shifting around)
as for scaling, for the simpler stitches, please, no more than three stitches in a row
to be shown. for larger stitches that require 2+ loops initially, please scale down accoridngly.

our standard lineweights are .75, .5, and .25 for dashed behinds, the dash ratios are 3 3.

if you've never used indesign, all you have to do is place your image into the doc on the proper
layer in the proper box. for text, hit "T" and click in the text box and write your stitch name

thanks!
.: emily 1:03 PM
20070921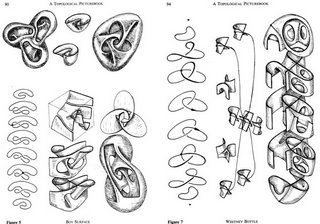 G. Francis, A Topological Picture Book


Assignment_03



"A map which uses a set of rules to transform elements of a sequence into a new sequence using a set of rules which "translate" from the original sequence to its transformation. For example, the substitution system (1-> 0, 0-> 11) would take 10-> 011-> 1100-> 00111-> 11110000->..."
from Wolfram MathWorld, Substitution System

"Against the inevitable linguistic overtones of 'translation' [Friedrich] Kittler elaborates an alternative model. His concept of 'transposition' has particular relevance to the functioning of the diagram: 'In a discourse network…transposition necessarily takes the place of translation. Whereas translation excludes all particulars in favor of a general equivalent, the transposition of media is accomplished serially, at discrete points… Because the number of elements….and the rules of association are hardly ever identical, every transposition is to a degree arbitrary, a manipulation. [...]'." Stan Allen, Diagrams Matter




3.0 Team

Please team up in groups of two people. Stay in your team or reshuffle in response to your retreat program.




3.1 Cross Pollination

The collection of crochet stitch notations that you developed will be made available as a resource for everyone in studio to draw from. We'll create a stitch matrix, which will be uploaded to the studio folder. Format and layout to be discussed in studio.




3.2 Retreat Program Stitches

In a next step we want to apply the notation techniques that you developed for crochet stitches to your individual retreat programs. Between the definition of a Substitution System and Friedrich Kittler's concept of "transposition" the fundamental question is raised of how you substitute agents or elements in one system with those in the other system, that, which you want to describe. Several rounds of probing, testing scale, groupings and different associations will be necessary to find a suitable and productive transposition form your system of crochet to the retreat models.
Employing the generated list(s) of terms (consistent in itself regarding its category and modus) will assist in organizing your data.
(drawings, Illustrator)




3.3 Retreat Model

Notate the program diagram in coordination with a crochet pattern. Determine how employing the 3D stitch work that you developed in the Visual Studies Course can generate program stitches / loops that reflect ecology, size and organizational layout of your proposed retreat program.
(drawings and 3D models, Illustrator, Rhino, Maya, print outs 11x17", and on-screen (if animated))



3.4 Resources

Systems
http://www.esse.ou.edu/glossary_st.html
http://mathworld.wolfram.com/SubstitutionSystem.html




3.5 Present:

Round-table discussion and desk crits in studio on Monday 2007.09.24
2pm: Guest Lecture by Kevin Pratt : "Niches, Hypervolumes and Component Arcologies"
Present all 3 parts of the assignment (3.1, 3.2, 3.3) in teams of two on Wednesday, 2007.09.26




3.6 Read:

"Hidden Order, How adaptation builds complexity" John Holland, chapters 1 and 2, Helix Books 1996
John Holland isolates seven basics, which constitute a Complex Adaptive System (cas):
1. Aggregation
2. Tags
3. Diversity
4. Flow
5. Nonlinearity
6. Internal Models
7. Building Blocks
.: gisela 2:57 PM
oops

i said i'd create the global diagram matrix with danisha, but i forgot i'm going to be out of town until sunday - does someone want to volunteer to take over that job instead?

thanks.
k
.: kara 10:22 AM
20070918
Assignment_02
Checklist for Thursday

1. 2.1 Diagram one additional crochet stitch ("plan" and "elevation") with grahics representing:
- line weights: depth/time
- line type: repetition/interior loops (no more than 2)
- mark cross-overs
- use numbers as labels if useful
- use direction arrows
One 11x17"

2. 2.2 One global diagram of a crochet pattern using branching notation
Note algorithm. Indicate:
- thread type
- thread/hook ratio
- application
- stitch type to application (1,2 or 3dimensional results...)
- elasticity
- relative to knitting etc.
One 11x17"

3. 2.3 Program diagrams retreat notating:
constituents/scenarios
space position in regards to
public.private
sprirtual/mundane
outdoor/indoor
etc.
Many 11x17"

4. Doodles.... show those as well!
Many 11x17"
.: gisela 11:12 PM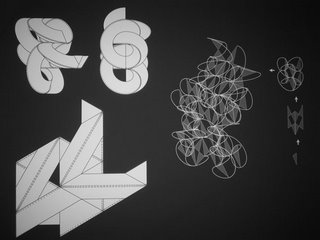 Thanks for these scans Danisha
Amanda/Laasch work was also part of the FUEL gallery exhibit...
.: gisela 11:01 PM
.: gisela 10:42 PM
20070917
All,

Here is a link to some scans I made of the Tooling publication regarding weaving. I know it is not exactly crocheting, but it's similar and may help us regarding the scripting.

I placed it in: Juno\courses\ARCH\ARCH601-206-Design Studio III (Baurmann)\Public\Tooling

Danisha
.: Princess Nish Nish 1:04 PM
20070916
Studio Session Monday

I'd like to look at and briefly discuss with all of you your first assignment for VS in studio. A lot of the techniques you developed here are transferrable for generating the program diagrams of your Studio Assignment_02. A lot of your diagrams look very promising!
After the studio-wide discussion (about 1/2 hour) we'll have individual desk crits with each team.
Please print out the four 11x17" sheets for the initial round-table.

For the desk crits please collect all material (Orientation of retreat, activities, people, ecologies, networks small and large, requirements of physical environment, etc.) and data as well as those attempts you made to graphically organize your collected information relative to each other.

See you tomorrow.
.: gisela 12:16 PM
20070915
Kara emailed me a question in regards to the idea of ecology:
"are you considering ecology as a local definition, as far as agents within the system of each retreat?
or are you considering it as a larger term to describe the environment as a whole?
or is it both, simultaneously?"

I'd like you to try to explore the term in as broad (and as local) a way as possible.
The idea of creating a retreat is per se one to create a semi-enclosed ecology within a broader system. This ecology is at the same time smaller and possibly larger than its surrounding systems/ecologies (think of the world-spanning organizations of monasteries or ashrams relative to one country that one ashram/monastery is situated in). But not only the retreat itself within its country/city is interesting to explore in terms of exchanges, feedbacks and boundaries. It is also within the retreat itself that there exist different ecologies (those of a spiritual understanding, of a physical community, of practical life cycles and tradings, and so on)

I want to challenge your creativity to explore, imagine and dramatize (in order to represent) all possible ecologies, their boundaries, their sizes, overlaps and feedback loops... - all those you can possibly think of, and include them in your studies, when you develop your own retreat program and its relevant diagrams.

Throw them all out, in writing (word lists!), in squiggles, in sketches and possibly in models. Be creative about what they could be and what could happen between them.

It is part of the invention of your own project.
.: gisela 5:53 PM
Remember to post at least one image to the flickr site....i would prefer it be your global diagram..but the 3d renderings are appropriate as well....as long as you post..

-j
.: James Ruckus_xxx 11:33 AM
20070914
so since its getting closer to 4pm, no one has requested any additional help for tonight...so, i will let you guys go and review your work tonight when it is posted by midnight...

i have a deadline for work for wed. of next week. Therefore i will not be available saturday,monday or tuesday...i will also be in syracuse sunday...so i will probably try to stop in on thursday at some point....

i will give feedback to your work as soon as i can...it will just be a day or two...

good luck with finishing up...
thanks again guys
-j
.: James Ruckus_xxx 3:08 PM
I can leave the office today at 4pm....if anyone would like to show me their progress before happy hour or during, i would be happy to help....

let me know, if my presence is needed...
thanks

-j
.: James Ruckus_xxx 11:01 AM
I've put together a draft for a chain stitch plus plain stitch plan diagram.
Take a look if you're interested-

\\Juno\courses\ARCH\ARCH601-206-Design Studio III (Baurmann)\Public\jryan
file name - crochet diagram_02
.: jryan 12:31 AM
20070913
So good first class, i think we made some progress today.....thanks for your comments and feedback....

here is the revisions to the assignment due friday at midnight....

all images will be placed on 11x17 pages as pdf's....format these pages, include borders, your name, studio name, date, and labels....this can be presented differently by all...your choice on how you wish to format....

GLOBAL DIAGRAM-Again, this is to convey the overall composition of your physical models...specifically how the different stitch organization determines the surface pattern and form.....

Begin by scanning/photographing the model in plan view, trace each trajectory and indicate using the stitch symbols the composition of your surface....for some, we discussed different ways in which you could convey the stitch organization and the surface curvature in one dwg...ie, flatten/unroll only a part of your model's surface while leaving the rest in its natural state of deflection....photograph/scan multiple views and diagram and trace trajectories....

Be creative and explore the different ways in which to achieve this...montage multiple views, use graphics and symbols....have fun with this dwg....as long as you convey the info necessary, and use some of the basic graphics we discussed, all will be fine....

avoid using text, try to convey all info with graphics/icons/symbols/different linetypes...avoid color if possible, i think it would be interesting if these are all black and white...also, only use the photos/scans for tracing..do not leave them in the dwg....only line work....

this dwg will be formatted on (1) 11x17 sheet


LOCAL SCALE STITCH DIAGRAMS- Refer to the diagrams showed in class, you will need more graphics than i showed to convey the direction of the path, and overlaps of lines....
color is ok if needed here....

you will need a plan and elevation of all the stitches used in your model so that we can produce a catalogue of stitches and stitch relationships/effects.....Remember you can show in one dwg more than one type of stitch....

plan/elevation of chain stitch (by itself or in relation to another type)
plan/elevation of other stitches used(by itself or in relation to another type)

Scale and proportion is equally important....we will use the cartesian coordinates you set up for these diagrams in rhino to plot out the path of your stitches....(similar to the bird flocking we saw)....

(1) 11x17 per stitch....overall (2) 11x17 formatted pages to be submitted


RHINO 3D STITCH-Everyone must at least make an attempt to translate their stitches digitally in rhino...minimum of 2 stitches....more is better....the type of stitch you use is up to you...i would prefer not everyone do chain stitches...mix it up so that we again have a catalogue of 3d stitches to work from for the scripting....

produce renderings of your model....min 2 images formatted to (1) 11x17 page....


In total, you should have (4) 11x17 pdf pages uploaded to course folder friday night...I will be in studio tomorrow, time tbd....email me with any questions, and have fun with the images...especially the global diagram....

see you tomorrow
thanks
-j
.: James Ruckus_xxx 8:53 PM
the stuff that james showed us in the VS presentation can be found in the public folder under "VS3 stuff from james"
.: vincent 4:40 PM
.: gisela 12:00 PM
All,

I reserved a projector for today's visual studies.
.: Princess Nish Nish 11:38 AM
20070912

Assignment_02



"Cybernetics was defined by Wiener as 'the science of control and communication, in the animal and the machine' - in a word, as the art of steermanship, and it is to this aspect that the book will be addressed.[...] Cybernetics, too, is a "theory of machines", but it treats, not things, but ways of behaving. It does not ask "what is this thing?" but "what does it do?""
Ross Ashby, An Introduction to Cybernetics



0.0 Team

Please team up in groups of two people.


Our ongoing research into the nature of crochet will include the continuous testing and production of model variations. We will establish a matrix of crochet through which performance patterns for the physical model can be related to the algorithm employed in their production. We will test different expressions of hyperbolic geometry in crochet models.

These models and the generation of individual programs will be developed in continuous feedback with each other.


2.1 Retreat Terms

Informed by the realization of your retreat diagrams, develop a list of terms that describe activities and behaviors for your own retreat. You may assemble several lists of terms or phrases describing activities, items, scenarios, agents, forces, trajectories etc. Each list is consistent in itself regarding its category and modus (all transitive verbs or nouns or adjectives or phrases).
(words, arial 10pt, one sheet 8.5 x 11")


2.2 Retreat Program

Employing the generated list(s) of terms rewrite the Generic Program to become your own proposal for a retreat (words, arial 10pt, one sheet 8.5 x 11"). Include approximate sizes of all program parts.



2.3 Retreat Model

Employing the 3D stitch work that you develop in the Visual Studies Course, generate program stitches / loops that reflect ecology, size and organizational layout of your proposed retreat program.
(drawings and 3D models, Illustrator, Rhino, Maya, print outs 11x17", and on-screen (if animated))


2.4 Resources

Systems
http://www.esse.ou.edu/glossary_st.html



2.5 Generic Program

Assembly I 3000 sf
Assembly II 1000 sf
Outdoor Assembly I 3000 sf
Outdoor Assembly II 2000 sf
Consulting Rooms 5x 200 sf


Sauna 1000 sf
Treatment Rooms 5x 200 sf
Pool 5000 sf
Outdoor Pool 8000 sf

Kitchen 1000 sf
Dining/Activities 1000 sf
Outside Dining 2000 sf
Reception/Office 800 sf
Private Offices 5x 100 sf

Dorms 20x 200 sf
20x 200 sf
Baths/WC 20x 100 sf

Gardens / Nursery
Landscaping



2.6 Present:

Round-table discussion in studio on Monday 2007.09.17
Present all 3 parts of the assignment (2.1, 2.2, 2.3) in teams of two




2.7 Read:

'What is New', pages 1 - 6
in W. Ross Ashby "An Introduction to Cybernetics", John Wiley and Sons, New York 1963
.: gisela 10:27 PM
hey this link i think is very very useful for understanding the idea of hyperbolic--
it's kind of fun too.

triangle area
.: emily 7:23 PM
please see pdf files attached for your fist visual studies assignment...We will use tomorrow mostly as a workshop/crit/discussion session....We will also mostly focus on 2-d representation of current physical models and their stitches....There is going to be an overall visual studies meeting starting at 2pm first, i believe in the lower gallery...


ARCH621-vs-assignment%201.pdf

Penn%20Design%20VS%20outline.pdf

-j
.: James Ruckus_xxx 5:34 PM
the photos that i took can be found in a folder called "scripting exhibition" in the public folder. this includes shots of scripts we saw today
.: vincent 2:58 PM
we're in dean's alley for pin up.
.: kara 10:47 AM
20070911
hey yall-
i saved a draft of my notion so far (or, ahem, to be finished) on the course folder, in my
folder. (juno/...601/emily/crochetnotation.ai)

it's called crochetnotation.ai

it's just the basic black circle, grey circle, unfilled circle, with connect circles to donate
increasing. anyone have any ideas for decreasing?
.: emily 7:42 PM
here are some sites that are useful for different rhino functions...mostly scripting...

http://www.reconstructivism.net/
http://www.theverymany.net/
http://www.dritsas.net/
http://en.wiki.mcneel.com/default.aspx/McNeel/HomePage.html
.: James Ruckus_xxx 4:32 PM
http://www.rhino3.de/_develop__v3_plugins/
http:www.rhino3.de/


.: James Ruckus_xxx 1:25 PM
A link about how to decipher crochet patterns:
http://www.nexstitch.com/a_read_crochet_patterns.html
.: Princess Nish Nish 1:12 PM
can someone please help teach us lost ones how to install and use the rhino plug-ins for voronoi, mesh, etc?

i'm totally lost on these.
.: kara 1:03 PM
hello all:
I do not yet have an id from the school, so can someone please reserve a projector for us to use on thursday starting at 2pm?

thanks
-j
.: James Ruckus_xxx 12:44 PM
Gisela,
Dennis Pierattini, who is the head of the Fabrication Lab, asks that if it is essential for us to use the laser cutter before the week of October 16th, that you please contact him. His e-mail is dennis2@design.upenn.edu and he is in Room 409 (Fabrication Lab). The laser cutters will not be operating until then since he has not yet been able to nail down a schedule with the operators, given that some are still selecting their classes. He says this happens at the beginning of each semester.
.: savig 11:56 AM
20070910




Pin -up Wednesday:

Please pin up BEFORE you come to the gallery, so we can start once we are back.
I asked Kristine for a space - enquire with her which one it is.

Thank you

Checklist for Wednesday

A. Crochet Models:
Crochet (3 models minimum/student):
1. two crochet models with similar rule sets and minimal variation
(for example: start with 20 stitches, crochet into ring, use only single stitches, increase every 2nd stitch for one models, increase every 4th stitch for the other model)
2. one crochet model with a wild rule set, testing extremes
Notation:
1. Create notation for each model (minimum 3)

B. Laser cut models:
One model/student
Soccer Ball, strip arcs with continuous width and changing width,...
Pick one technique to model the plane and perfect it!

soccer ball
strip arcs

C. Diagrams:
1. List of program parts (words)
2. Diagrams (minimum one for each retreat you look at)
In general your diagrams should:
- compare the same set of arguments for each retreat
- incorporate the ecologies of the retreats
- you may start by developing notations on top of plan/section of the building, but the diagram needs to move away from the physical expression of a building
- use maximal 2 line weights and 3 line types
- use b/w graphic with greyscale, use transparencies in Illustrator and Rhino models
- use meshes/ Delaunay triangulation/Voronoi meshes over point clouds instead of shapes to create field conditions
- as a secondary level of information your diagrams can include spatial dimensions that you encounter. This can be done through shading (=underlay for your line work), or else it is through the articulation of the lines (in the varying density of a mesh, for example)

All labels Arial black (10 pt, 14 pt) not more than two sizes per sheet

I look forward to Wednesday!
.: gisela 10:52 PM
Another link

http://flickr.com/photos/knittaplease
.: Princess Nish Nish 1:04 PM
20070909
Let us meet at the gallery for the scripting exhibition on Wednesday at 1pm.

F.U.E.L
.: gisela 9:29 PM
.: gisela 9:13 PM
guerrilla knitting, aka craft bombing:

http://www.metropolismag.com/cda/story.php?artid=2337

www.knittaplease.com
.: kara 4:54 PM
list of links pertaining to hyperbolic geometry (http://www.ics.uci.edu/~eppstein/junkyard/hyper.html)
there's a lot of other geometry-related links on this site(geometry junkyard) as well.
.: emily 12:58 PM
20070908


"The topology of a knitted [/crocheted] fabric is relatively complex. Unlike woven fabrics, where strands usually run straight horizontally and vertically, yarn that has been knitted follows a loopy path along its row, as with the red strand in the diagram at left, in which the loops of one row have all been pulled through the loops of the row below it.
Because there is no single straight line of yarn anywhere in the pattern, a knitted [/crocheted] piece can stretch in all directions. This elasticity is unavailable from woven fabrics, which only stretch along the bias. Many modern stretchy garments, even as they rely on elastic synthetic materials for some stretch, also achieve at least some of their stretch through knitted patterns."

http://en.wikipedia.org/wiki/Knitting
http://khayos.stumbleupon.com/tag/mathematics/
Exhibtion MAD Museum
.: gisela 11:35 PM
.: gisela 9:49 PM
Hey Everyone..

There won't be anyone running the lasercutting this weekend (or monday, it seems). So i think we'll all have to resort to printing....

Also for monday, we've reserved a projector and the conference room in the arch office for the roundtable.

vincent
.: vincent 4:40 PM
James,

Which version of Maya do you want us to install 8.0 or 8.5?


Danisha
.: Princess Nish Nish 3:37 PM
To make it an easier decision, i suggest we all use maya 8.0...my personal copy is of 7.0 but maybe i can get a more current version soon....

-j
.: James Ruckus_xxx 1:33 PM
Hello all:

sorry for the confusion conerning the time of visual studies. The class lecture is on THURSDAYS at 2pm. i will distribute assignments on wed. (day before) at the latest to be completed by fridays 12am.

As in previous visual studies, Assignments are due as pdf in the course folder by 12 am.
use the following naming format:

WorkshopNo._InstructorLastName_YourLastName.pdf

On Fridays, desk crits/pin-ups are at individual instructor's discretion, so we will play this by ear....i am always available to come in on those friday evenings for assisting you in assignments.

I am being told that each student must also upload at least one jpeg of their work to the digital VS Gallery at

http://www.flickr.com/groups/vs3-2007/
-j
Labels: Visual Studies times/dates
.: James Ruckus_xxx 1:33 PM
20070907


Crochet Links

http://www.nexstitch.com/v_crochet_videos.html
http://en.wikipedia.org/wiki/Knitting
http://theiff.org/press/interweave.html






Hyperbolic Geometry Links

http://en.wikipedia.org/wiki/Hyperbolic_geometry
http://theiff.org/oexhibits/oe1.html
http://www.math.cornell.edu/~dtaimina/crochetinghypplane-2.htm
http://www.math.cornell.edu/~dwh/papers/crochet/crochet.html
http://theiff.org/press/interweave.html


Diagrams Matter Stan Allen

Allen_diagrams.pdf
.: gisela 11:40 PM
.: gisela 9:42 PM
.: gisela 4:33 PM
.: gisela 2:28 PM
.: gisela 12:10 PM


"I suggest then that a healthy ecology of human civilization would be defined somewhat as follows: A single system of environment combined with high human civilization in which the flexibility of the civilization shall match that of the environment to create an ongoing complex system, open-ended for slow change of even basic (hard-programmed) characteristics."
Gregory Bateson 'Steps to an Ecology of Mind'



SANCTUARY


Retreat

Since the early 1990s we observe a startling increase in the number of people looking for the solace and escape offered by religious and non-denominational abbeys, convents and monasteries. "Across the country, Catholic monasteries and convents, usually regarded as strange or the stuff of medieval myth, are besieged with would-be retreatants and booked months in advance." (Time Magazine)

As a broader and more general trend, Centers for Spirituality and Retreats are enjoying growing popularity.

Throughout North America there are over 1,000 monasteries and spiritual retreat centers. There people can reorient themselves from the hectic life to a place of spiritual, mental and physical refreshment.



Asylum

Parallel to the quest for inner calm and spiritual well being a New Sanctuary Movement was launched in May this year. In it congregations offer refuge to illegal immigrants. Other than the first Sanctuary Movement of the 1980s, it is open to immigrants from all countries, and "those who seek sanctuary are asked to make their names and situation public" (The Economist). In a climate of increasing pressure against undocumented immigrants and their possible employers, the hope is that by going public with specific fates of people, the movement might manage to influence decisions on a political level.



Ecology

The ecology of spiritual places and retreats is geared towards autonomy. Its food, product and waste cycles strive towards the greatest possible independence. The resulting care for and dedication towards material possessions and personal belongings result in a far lower accumulation of waste than any other society.

Here many different systems - from food processing to spiritual exchange and human interaction among others- create an ecology specific to a semi-enclosed environment.



Architecture

The rituals and teachings of sanctuaries, ashrams, monasteries, convents and retreats have evolved for thousands of years, elucidated by numerous enlightened minds. The fundamental philosophies became adapted to be relevant in our times. Their architectural language however often regresses to plump symbolism and iconographic metaphors.

The studio seeks to develop an architectural answer to the rich tradition of thought and wisdom of these centers. In its quest to do so, the studio will focus on the ritualized course of day and of activities at a sanctuary and their specific ecology.

The typical day in a retreat center is characterized by an uninterrupted string of events. An occupation is casually and loosely strung together with the next task, the next step ahead, the next assignment. Ultimately this has a soothing effect on the retreatant's mind. How could this flow of events, continuous and predictable, yet somewhat suggestive in its mellifluous continuity, reflect in the architecture of a spiritual center? How will its slow yet persistent turnover play out spatially?


Tools

The studio will set off by exploring hyperbolic geometry and in particular its approximation models in 3d space using crochet. In an initial exercise the concept of creating complex spatial geometries through employment of a single line (thread) is explored.

Probing performance characteristics of these strands as well as their compositional and feedback capabilities in computational and physical models as well as through scripting, a proposed spatial articulation for the sanctuary will surface.


Site

The site will be in New York Harbor, on Governor's Island. Its South-Western section offers stunning views onto the whole of New York Bay. A 5 minute ferry ride from Lower Manhattan, the island could become a sanctuary by itself, offering seclusion and solitude right off New York's busiest quarters.
In 2006 GIPEC (the Governor's Island Preservation & Education Corporation) launched a competition to develop a new vision for Governor's Island's parks and open spaces. Five teams were shortlisted and presented their designs at the AIA Center for Architecture in New York's LaGuardia Place this summer. A decision on the chosen design team can be expected shortly.



Reading::

Gregory Bateson 'Steps to an Ecology of Mind', University of Chicago Press, Chicago and London 2000

Jesse Reiser, Nanako Umemoto 'Atlas of Novel Tectonics', Princeton Architectural Press, New York 2006

Martin Davis 'The Universal Computer, The Road from Leibniz to Turing', W.W. Norten & Company, New York, London 2000

D'Arcy W. Thompson, 'Of Growth and Form', Dover Publications Inc., New York 1992

W. Ross Ashby 'An introduction to Cybernetics', Science Editions, John Wiley and Sons Inc., New York, 1966




Schedule

Week 1: Wed 5-Sep, Studio Selection
Thu 6-Sep, Studio (Introduction, Assignment 1 out)

Week 2: Mon 10-Sep, Round Table
Wed 12-Sep, Studio (Pin-up Assignment 1, Assignment 2 out)
Thu 13-Sep, Visual Studies

Week 3: Mon 17-Sep, Studio
Thu 20-Sep, Studio (Pin-up Assignment 2, Assignment 3 out)

Week 4: Mon 24-Sep, Studio
Wed 26-Sep, Studio (Pin-up Assignment 3, Assignment 4 out)
Thu 27-Sep, Visual Studies

Week 5: Mon 1-Oct, Site Visit
Thu 4-Oct, Studio

Week 6: Mon 8-Oct, Studio (Pin-up Assignment 4)
Wed 10-Oct, Studio
Thu 11-Oct, Visual Studies

Week 7: Mon 15-Oct, Studio
Thu 18-Oct, Studio

Week 8: Midterm Review Week (Project Proposal)

Week 9: Mon 29-Oct, Studio
Thu 1-Nov, Studio

Week 10: Mon 5-Nov, Studio
Wed 7-Nov, Studio
Thu 8-Nov, Visual Studies

Week 11: Mon 12-Nov, Studio
Thu 15-Nov, Studio (3/4 Review)

Week 12: Mon 19-Nov, Studio
Wed 21-Nov, Studio
Thu 22-Nov, Thanksgiving

Week 13: Mon 26-Nov, Studio
Thu 29-Nov, Studio

Week 14: Mon 3-Dec, Studio
Thu 6-Dec, Studio

Week 15: Final Review Week
.: gisela 10:24 AM